Marketing speaker in Europe
20+ years in marketing, 10+ years of speaking at events and 7+ years of being an amateur stand-up comedian have made me a not half-bad marketing speaker.
Recent gigs:
sTARTUp Day, Tartu, January 2019 (keynote)
SaaStock 2018, Dublin, October 2018 (talk, Traction stage)
SaaStr Europa, Paris, June 2018 (keynote)
Hi @motoceo and @andruspurde we started #SaaStrEuropa this morning with your presentations and for me they were the most inspiring of the day. Indeed practical and no BS but also food for thought and improvements!

— Mark van den Berg (@majvandenberg) June 15, 2018
SmallBusinessWeb Summit (now Saas Connect), San Francisco, March 2017 (keynote)
Business of Software Europe, London, June 2017 (15-minute talk)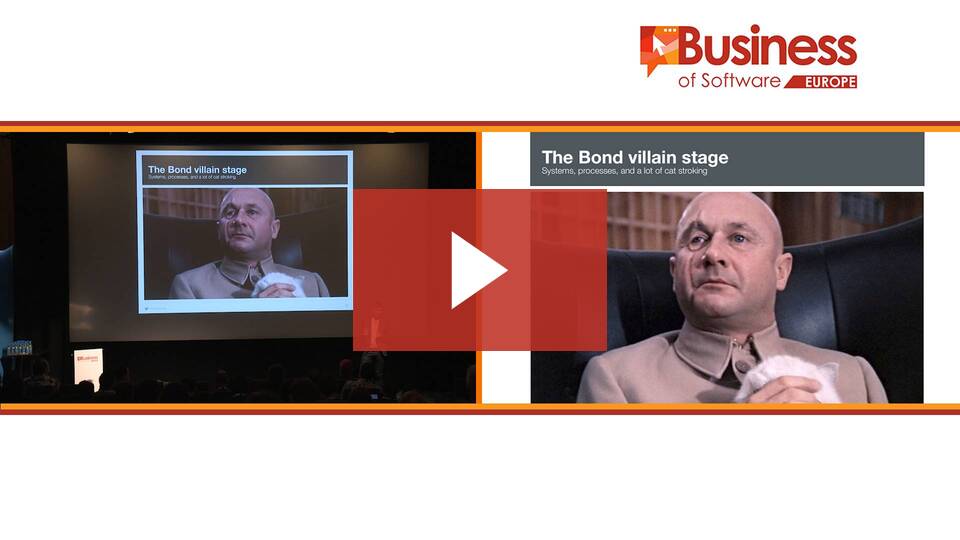 Microconf Europe, Lisbon, November 2017  (keynote)
TopConf Tallinn, Tallinn, November 2017 (30-min talk)
Slush Founders Day, Helsinki, November 2017 (roundtable moderation)
sTartup Day, Tartu, December 2017 (session moderation)
Tallinn Marketing Week, May 2018 (workshop. Feedback 9,6 out of 10)
Topics I've covered
Marketing Strategies / Frameworks for Early Stage Startups
Marketing automation in 2019: what's new and what hasn't changed
Growing a SaaS company from zero to 50,000+ paying customers
Evolution of a (SaaS) marketing team
Stop! We're killing marketing! (And what every marketer needs to stop doing to put an end to this)
My speaker bio
Andrus Purde is founder of Outfunnel, on a mission to put an end to lazy, un-targeted and ineffective marketing. Prior to that Andrus was Pipedrive's head of marketing and helped to grow the company from zero to 75,000+ paying customers around the world. He has held various marketing roles at Skype's London office as well as senior marketing roles in FMCG and media companies in the Baltics. He is an active participant in Northern-European tech and marketing scene, a regular speaker at technology events, an angel investor and a blogger.